Advanced Packet Pickups
Thursday March 6th, 2014 |11:30am to 5:15pm
Location: Nebraska Sports Council
4903 N 57th St, Lincoln, NE
Friday March 7th, 2014 | 5:00 pm to 8:00 pm
Location: Westside Community Conference Center
3534 South 108th Street, Omaha, NE
Race Day Packet Pickup
Saturday March 8th, 2014 | 2:00 pm to 3:45 pm
Race Day Packet Pickup will be inside the Strategic Air Space Museum just feet from the start line. Please come early to avoid long lines and to make sure you get your race bib and chip for timing. Participants arriving after 3:30 pm risk not receiving your race bib and timing chip before the start of the race.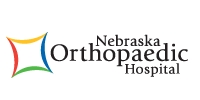 FREE Pre-Race Runner Education and Injury Screening by Nebraska Orthopaedic Hospital
2:00 PM to 3:30 pm: FREE Injury Screenings by Nebraska Orthopaedic Hospital:  Walk-in appointments are available on a first come basis.
Packet Pickup Runner Instructions, Helping you get your bib quicker:
1) Enter the Strategic Air and Space Museum through the front doors.  From there you will be directed to the back hanger area to pick up your packet.
2) There will be several lines broken by alphabetical order via last name.  Get in the line that corresponds to your last name.
3) Prior to entering the line you will need to know your bib number, this will make your trip faster and avoid you going back to the end of the line.
4) A volunteer will give you a race envelope with your bib, timing chip, and safety pins and your official LC10k shirt.
Race Bib/ Timing Chip: Your race bib will also serve as your timing chip. Please attach your race bib/timing chip to the front / outside layer of clothing so that it is visible and can be read by the finish line system .  Without a visiable race bib you may be stopped during the race. After the race, there is no need to turn in your race bib / timing chip.
Extra Clothes/Bag Drop:
We will have a designated area inside the Hanger for  extra clothes/bag drop. This section will have plastic shopping bags and markers. Please write your last name or bib number on the outside of the bag and place your clothes inside the bag.  You may want to tie the bag so the contents do not fall out.  Participants will then place your bag inside this area and pick them up where you placed it after the race.
Caution: This area will not have any volunteer support.  Please mark your bag so you can find it after the race and remember where you placed your bag.  We are not responsible for lost or stolen bags.  To insure that your items are safe, you may consider placing them in your car prior to the race.  Consider arriving early to place items back in your car prior to the race.